Director of the Center for the Arts Pamela Tatge discusses the three dance companies that will be performing as part of the 14th annual DanceMasters Weekend Showcase Performance on Saturday, March 9, 2013.
It's amazing to me that this weekend we will celebrate the 14th annual DanceMasters Weekend at Wesleyan, an annual feast of dance that goes on for two days, with thirteen Master Classes by leading American dance-makers (names you'll recognize from past seasons at the Center for the Arts: Brian Brooks, Ronald K. Brown, Camille A. Brown, to name a few). Dianne Walker is arguably the grande dame of tap, and she will be teaching a Master Class as well [see below for full list of Master Class teachers].
And on Saturday night, we will showcase the work of three companies that have shaped the landscape of contemporary dance in America: Armitage Gone! Dance, Ballet Hispanico and ODC/Dance. Because this is a showcase, companies often bring us duets or dances for a small group of dancers.  This year, however, both Armitage Gone! Dance and Ballet Hispanico are presenting full company works!  There is simply nowhere else in New England where you can see such a breadth of work in a single evening.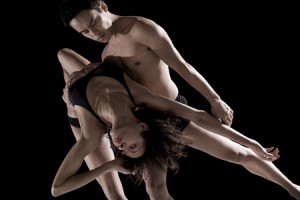 Karole Armitage has been pushing the boundaries of ballet and movement research since she danced works by George Balanchine and Merce Cunningham.  Christened the "punk ballerina," she worked in Europe as the Artistic Director of companies in France and Italy and made works for companies around the world before returning to the U.S. in 2004 to form Armitage Gone! Dance. She explains:
"Historically ballet has been thought of primarily as a narrative art, and many great story ballets survive in the repertoire today. There is another great tradition in ballet, however, descending from Balanchine and innovators in modern dance, which eschews narrative and works directly through metaphor, symbol and abstraction. In this tradition, dance is a poetic language of the body. Rather than serving as a vehicle for conventional dramas with plots and named characters, this tradition of dance seeks to express the deepest emotional, existential and even spiritual realities through pure movement." (armitagegonedance.org)
Wesleyan audiences will see excerpts from her newest work, Mechanics of the Dance Machine (2013), that alternates between electrically fierce dance and metaphors of intimacy: the work blends powerful partnering, pointe work and non-pointe work with fractal geometry in a hybrid performance with music by Gabriel Prokofiev, a hip hop producer trained in classical music, and Craig Leon.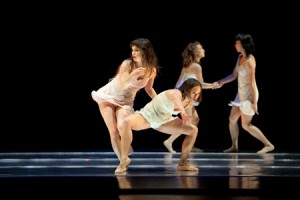 This will be the third time that the Center for the Arts welcomes ODC/Dance to Middletown. The Oberlin Dance Collective (named for Oberlin College in Ohio, where the founders met), was founded in 1971 and proved a major American company could grow up outside of New York. "ODC was one of the first American companies to return, after a decade of pedestrian exploration, to virtuosic technique and narrative content in avant-garde dance and to commit major resources to interdisciplinary collaboration and musical commissions for the repertory." (odcdance.org) On Saturday, we will have a sneak preview of their newest work, Triangulating Euclid (2013), which will have its official premiere at San Francisco's Yerba Buena Center for the Arts March 15-23, 2013.  According to their program notes, ODC's Artistic Directors Brenda Way and KT Nelson have teamed up with New York-based choreographer Kate Weare in this "unprecedented collaboration designed to shake up their creative process and explore new artistic territory. Inspired by a rare original edition of Euclid's Elements, perhaps the most influential work in the history of mathematics, this highly physical and emotive piece moves from the formal elegance of geometry to its human implication: from triangles to threesomes, from lines to connections, from the page to the heart."
(Interesting note: for a number of years [2003 to 2005], KT Nelson was the Chair of Dance for the Capitol Region Education Council's Center for Creative Youth at Wesleyan—we're so delighted to have her back to teach a Master Class and show us her newest work).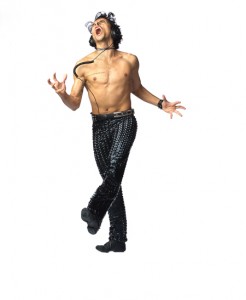 Ballet Hispanico is recognized as this country's premiere Latino dance organization. Their work emanates from the legacy of Tina Ramirez who founded the company over 42 years ago, who was interested in "exploring the diversity of Latino culture through a fusion of classical, Latin, and contemporary dance powered by theatricality and passion." Since August 2009, the company has been led by Cuban-American Eduardo Vilaro, a former dancer with the company who has commissioned a host of contemporary choreographers to create new works for the company, including A vueltas con los ochenta (2012), choreographed by Meritxell Barberá and Inma García, who studied together in Valencia, Spain.  The company introduces the work in their program notes as follows: "A vueltas con los ochenta uses contemporary dance to evoke the sights and sounds of the cultural revolution, known as 'La Movida,' in 1980s Madrid. Drawing upon that time's need for creative expression and individuality, the work recreates the memory of one night of freedom, exploration, and invention lived by a young group of friends."
The exuberance and virtuosity of these dancers will be thrilling to see this weekend!
14th annual DanceMasters Weekend
Saturday, March 9 and Sunday, March 10, 2013
Showcase Performance
Saturday, March 9, 2013 at 8pm in the CFA Theater
$28 for the general public; $23 for senior citizens, Wesleyan faculty/staff, non-Wesleyan students; $8 for Wesleyan students.
Master Classes
The thirteen Master Classes on Saturday, March 9 and Sunday, March 10 provide an opportunity for intermediate to advanced dance students, and also dance professionals, to explore diverse dance techniques. Asterisks (*) denote the five teachers who will be teaching their first DanceMasters Weekend Master Class at Wesleyan in 2013.
On Saturday, March 9, Master Classes will be taught by the following seven teachers:
*Karole Armitage (Artistic Director of Armitage Gone! Dance)
*Donald Borror (Company Dancer with Ballet Hispanico)
Camille A. Brown (Artistic Director of Camille A. Brown & Dancers, and recipient of the 2012 Mariam McGlone Emerging Choreographer Award)
Ronald K. Brown (Artistic Director of Evidence Dance Company)
Carolyn Kirsch (Broadway veteran, teaching "Never Stop Moving: A Fosse-Style Jazz Workshop for Older Dancers")
*KT Nelson (Co-Artistic Director of ODC/Dance)
Dianne Walker (Artistic Director of Boston's TapDanZin, Inc; teaching a Tap Master Class)
And on Sunday, March 10, Master Classes will be taught by the following six teachers:
Brandon "Peace" Albright (Artistic Director of Philadelphia's Illstyle & Peace Productions, teaching a Hip Hop Master Class)
Brian Brooks (Artistic Director of Brian Brooks Moving Company)
*Christal Brown (Artistic Director of New York's Inspirit, former Principal Performer with Urban Bush Women)
*Dana Moore (Broadway veteran, teaching a Jazz/Broadway Musical Theater Master Class)
Troy Powell (Artistic Director of Ailey II)
Kate Skarpetowska (Dancer with Lar Lubovitch Dance Company)
To see the full Master Class schedule, please click here.
$19 per Master Class for the general public (plus a $6 registration fee); $17 per Master Class for four or more classes; $13 per Master Class for Wesleyan students. A Weekend Pass includes five Master Classes and one ticket to the Showcase Performance, and costs $100 for the general public (plus a $6 registration fee); and $73 for Wesleyan students. To register for Master Classes, please call 860-685-3355 or visit the Wesleyan University Box Office.