Dear Friends of the Center for the Arts,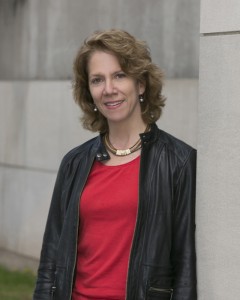 It is astonishing to me that Friday April 1 is my last day at Wesleyan University, after nearly seventeen years. I wanted to send you a note to thank you for being patrons of the Center for the Arts. There is simply no way we can ever welcome artists to Wesleyan without the presence of an engaged and committed audience. You have no idea how wonderful it was for me to look out at you from the Crowell Concert Hall or CFA Theater stage, or to see you at an opening in the Ezra and Cecile Zilkha Gallery. I knew that you were there to join me in celebrating what the arts can tell us about other cultures and other worlds; how they can help us to make sense of the world in which we live; and how they can make us feel both the exhilaration and the sadness of what it means to be alive. I want to thank you, in particular, for the times you bought a ticket to a performance by an artist whom you didn't know but, because we at the CFA felt it was an important artist or group, you took the risk.
In these last days at my desk overlooking the CFA Courtyard, I am reflecting on so many great moments when we shared such joy and excitement not only for visiting and faculty artists, but also when we marveled together at the virtuosity and creative power of Wesleyan students and all that they have to offer us.
I will miss my Wesleyan and Middletown families greatly, but as an alum and parent of a member of the class of 2016, I know that I will return often and continue to experience the arts as only Wesleyan can present them. I also want to take the opportunity to introduce Laura Paul, Interim Director of the Center for the Arts, who will lead the CFA in its next chapter. Together we have been planning a 2016–17 season of performances and exhibitions that I know you will enjoy.
If, by any chance, you are free this Friday, April 1, I will be in Crowell Concert Hall at 8pm to introduce the great Wu Man and the Shanghai Quartet. I would love the chance to say goodbye and thank you in person; if not, I hope you will come to visit me this summer at Jacob's Pillow Dance Festival in Becket, Massachusetts (if you missed the announcement in January, I'm going there to be their new Executive Director)!
Thank you again for your generous support of the Center for the Arts.
Fondly,
Pamela Tatge
Director, Center for the Arts