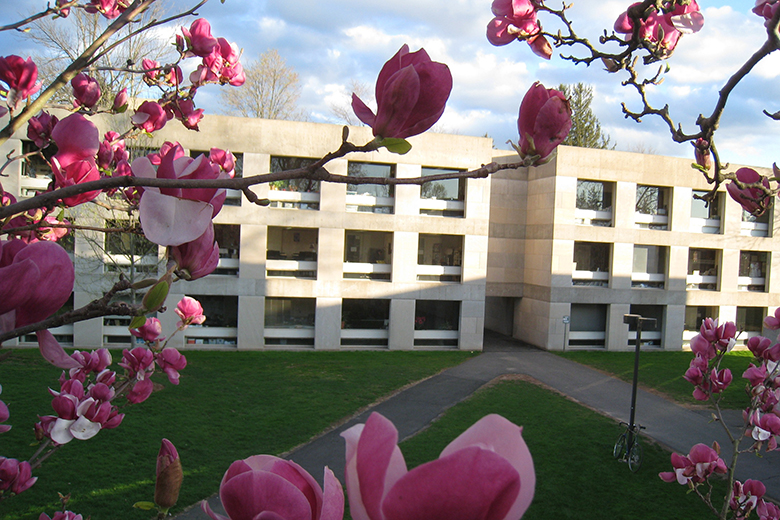 Dear Friends of the Center for the Arts,
May this provide an update and entry into our present work at the Center for the Arts should this be of interest or helpful to you in this time. Although there is a lot to absorb online right now, we wanted to share with you some of our current projects.
In the coming months, you will 'see' us online more intentionally through a series of experiments with our creative community of students, faculty, alumni, and guest artists as outlined below. We welcome your feedback and participation.
Virtual Artists in Residence and Commissions: Eiko Otake has been engaged as our first CFA Virtual Artist in Residence, and we will begin circulating video journals of her work in development for those interested. We are also engaging in a select number of virtual commissions with guest artists who know our community well and will be announcing these projects shortly.
Arts Departments: Each spring, the CFA supports an abundance of faculty and student concerts, performances, and exhibitions. We are working in partnership with Art and Art History, Dance, Music, and Theater to explore how best to showcase their endeavors through alternative formats.
Creative Campus Initiative: Since 2006, we have been providing support for guest artists working in Wesleyan classrooms in partnership with non-arts faculty. In the past week, we awarded modest grants to Wesleyan faculty members (both arts and non-arts) to resource online collaborations with thirteen artists to support and complement coursework and/or to share the labor of mentoring and inspiring students at this difficult time.
Middletown Public Schools: Closing our 39th annual Middletown Public Schools Art Exhibition early was tough for all of us, and while we recognize nothing can replace moving through the Ezra and Cecile Zilkha Gallery with the works of our local public school students, we will be sharing images of their work in the hope that the circulation of our future artists might be wider than previously imagined.
#WesCreative: We will be collecting and putting a spotlight on the remarkable skills and imagination of the Wesleyan community.
You will hear more about each of the extraordinary initiatives from various Center for the Arts staff members over the course of the spring.
The CFA has always served as a platform for our creative community on campus, in Middletown, and beyond, and we intend for that to continue through this complicated and difficult time.
Please be well. You are loved and appreciated and we will get through this together.
Jennifer Calienes
Interim Director
Center for the Arts