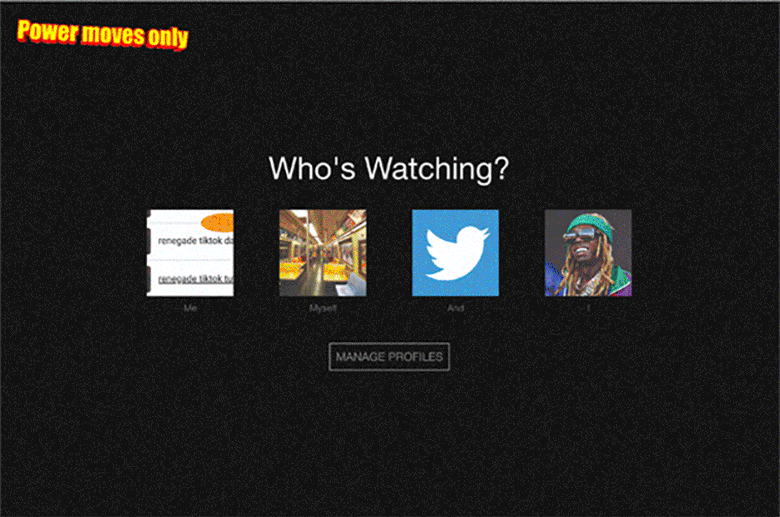 This week we are proud to share Safetyfirst&Fantasies_BLOCKCHAIN, a new collaborative work by Kahlil Robert Irving and Richard Munaba commissioned by Wesleyan University's Center for the Arts (CFA). Right now with cultural institutions closed and physical-distancing in effect most of us can only access culture through our screens. As institutions and artists alike share documentation of works, presentations, performances, talks, and exhibitions all originally intended to be experienced in-person, we at the CFA wondered what it might look like for artists to make new (art)work of the material of the Internet at this time. Kahlil Robert Irving's artwork Internet Data Collage (Focused eye) (2018) came to mind for its use of the aesthetics of image search engine results. This small and powerful work was included in Irving's 2018 solo exhibition at Wesleyan in the Ezra and Cecile Zilkha Gallery, Kahlil Robert Irving: Street Matter – Decay & Forever / Golden Age. More information on the exhibition can be found here.
Roots of Irving's practice can be found in assemblage and collage which are early Modern artistic techniques for using or referencing existing materials. Irving expands and adapts these historic methodologies by developing a syntax of contemporary visual symbols that represent the values we perpetuate and enhance through our media consumption. In Safetyfirst&Fantasies_BLOCKCHAIN Irving pairs with artist Richard Munaba who brings expertise with digital artwork and design, as well as a practice that focuses a queer lens on how technology changes and recontextualizes our relationships with each other and our surroundings. Internet Data Collage (Focused eye) (2018) and several other of Irving's collages highlight and structure images that communicate acts of police violence and civil injustice. Sourced digitally and printed on paper these works served as reference points for Irving and Munaba as they began work on the conceptual and material constructions of Safetyfirst&Fantasies_BLOCKCHAIN. Expanding on the historic models mentioned above, this commission resonates with the dimensional possibilities of sampling—the musical technique of reorganizing or modifying previously recorded material to create something new.
Constructed from found digital materials and presented online, this interactive work is filled with details in constant motion. Even while the Coronavirus pandemic limits our physical connections with others, it opens an opportunity to reconsider how ideas are exchanged and communicated. The artists encapsulate some of the pressures of our experience in this piece by mimicking multiple browser windows—watching videos, video calling friends, scrolling through Twitter, listening to music, etc. The work plays with a heightened sense of fantasy, blending together the trauma, violence, and resistance that are already ubiquitously embedded within media and technology. 'Safely' viewed from a distance, Safetyfirst&Fantasies_BLOCKCHAIN brings awareness to our moments of media consumption by reminding us simultaneously of the politics of our attention and its immediate commodification.
In recent weeks we have had to confront the murders of George Floyd, Breonna Taylor, and Ahmaud Arbery and countless other Black Americans. Mourning their deaths we are angered by the systemic racial injustice. Black Lives Matter. We recognize that action takes many forms and though we may not all be able to join in body we can show solidarity in other ways. Please consider supporting the protestors and the political resistance happening now across the United States of America. Below are some resources for action, for additional educational information, and some organizations you can support with a financial contribution (if you are able).
Audre Lorde Project – https://alp.org/
Women for Political Change – https://www.womenforpoliticalchange.org/
Reclaim the Block – https://www.reclaimtheblock.org/home
Arch City Defenders – https://www.archcitydefenders.org/
Close the Workhouse – https://www.closetheworkhouse.org/
Next Door  – https://nextdoor.com/?next=/help_map/?is=helpmap&utm_campaign=caregivers
Black Protesters Relief fund – https://www.gofundme.com/f/mo-black-protester-relief-fund

The Bail Project – https://bailproject.org/our-work/
National Bail Out – https://nationalbailout.org/black-mamas-bail-out/
Brooklyn Bail Fund – https://brooklynbailfund.org/
Black Visions MN – https://www.blackvisionsmn.org/
Reclaim the Block – https://secure.everyaction.com/zae4prEeKESHBy0MKXTIcQ2
Southern Poverty Law Center – https://www.splcenter.org/
How to Support the Struggle Against Police Brutality – https://www.thecut.com/2020/05/george-floyd-protests-how-to-help-where-to-donate.html
10 Ways Youth Can Engage in Activism – https://www.adl.org/education/resources/tools-and-strategies/10-ways-youth-can-engage-in-activism
Compiled list of bail support initiatives, protest support, petitions, and trans support – https://docs.google.com/spreadsheets/u/0/d/1A3f-20SipegLlS2D-D8JRpJd2IBGmN7eKdfRB6cJHwY/htmlview
Kahlil Robert Irving (b. 1992, San Diego, CA) is an artist currently living and working in the USA. Irving was selected to participate in the 2020 Great Rivers Biennial hosted by the Contemporary Art Museum St. Louis, where he will present a solo exhibition following the COVID-19 pandemic. Recently, Irving was awarded the Louis Comfort Tiffany Foundation Grant. In 2018, Irving's first institutional solo exhibition took place at Wesleyan University's Center for the Arts, and was accompanied by a full-color catalogue with essays and an interview. Currently, he is presenting a large-scale digital collage commission at the Contemporary Art Center, Cincinnati, Ohio. Irving's work is also featured in Making Knowing: Craft in Art, 1950–2019 at the Whitney Museum of American Art. His work has been exhibited at the Nerman Museum of Contemporary Art, Kansas; the ASU Art Museum, Phoenix; and the RISD Museum, Rhode Island, among others. Irving attended the Sam Fox School of Design and Visual Art, Washington University in St. Louis (MFA Fellow, 2017); and the Kansas City Art Institute (BFA, Art History and Ceramics/Sculpture, 2015). His work is in the collections of J.P Morgan Chase Art Collection, New York; Nerman Museum of Contemporary Art, Kansas; the Carnegie Museum of Art, Pittsburgh; and the Whitney Museum of American Art, New York.
Richard Munaba (b. 1992, Jakarta, Indonesia) is a New York based interdisciplinary artist and designer. Munaba currently works as editorial manager at Holler. In the past, he worked at GIPHY and has exhibited works in New York, Baltimore, Seattle, Canada, and South Korea. He received a BFA in Interactive Arts from Maryland Institute College of Art in 2016. More information about his work can be found at richardmunaba.info
Image above: Kahlil Robert Irving and Richard Munaba, Safetyfirst&Fantasies_BLOCKCHAIN