When I was a student at Wesleyan, I was a member of both the Wesleyan Concert Choir and Wesleyan Singers.  The annual Candelight Concert was one of my favorite concerts.  I'll never forget what it was like to have Richard Winslow, revered Professor of Music at Wesleyan, ask me to do a solo in The First Noel—how honored and delighted I was, then how I worried about it for weeks, singing my one stanza in the shower, on my way to class and for my mother over Thanksgiving Break.  I also remember the combination of terror and awe that I felt as I heard my voice, seemingly soaring up and out in front of me in that magnificent space.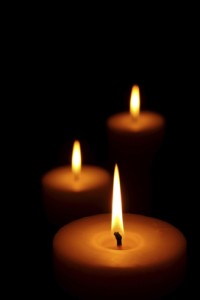 This Saturday, December 3, a group of Wesleyan students will have their turn at singing solos, in one of the world's most popular holiday masterpieces, Handel's Messiah, Part I.  Artist in Residence and University Organist Ronald Ebrecht and the Wesleyan Singers have been preparing for this ambitious choral work for months. Mr. Ebrecht, the new Director of the Wesleyan Singers, will conduct a chorus of 26 voices, accompanied on the organ by one of Wesleyan's most versatile and ubiquitous graduate students, Brian Parks.  The evening opens with a beautiful piece from Quatre Motets by Maurice Duruflé (Mr. Ebrecht is one of the foremost authorities on Duruflé, and is his first biographer).
Ron concludes his program notes with: "We hope that its message of beauty and peace and Handel's magic transcends its origins and reaches each of you, as it has our group who come from around the globe and every religion or none."
(Ron told me that they will be singing the first piece from the aisles with the lights out!).  It's sure to be a stunning performance.
Pamela Tatge
Director, Center for the Arts
Candlelight Concert
Saturday, December 3, 2011 at 7pm
Memorial Chapel, 221 High Street
FREE!
Featured soloists will include Naakai Addy, Connor Bennion, Emma Daniels, Maggie Feldman-Piltch, Tess Jonas, Paulina Jones-Torregrosa, Chloe Lalonde, Chun Kit Ng, Alan Rodi, Borworn Satayopas, and Jeremy Senie.