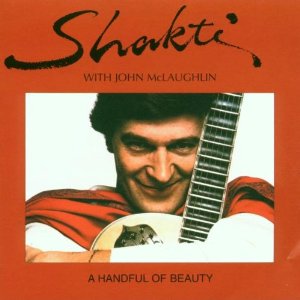 Wesleyan graduate music student Suhail Yusuf, a sarangi player, vocalist, composer, and ethnomusicologist, reflects on the Navaratri Festival and shares a YouTube playlist.
The playlist below consists of ten recordings by some of the greatest legendary musicians of North India and Pakistan and a few contemporary ones. The performing artists through these recordings were carefully selected on the basis of––keeping in mind––their connection to Wesleyan, especially with the Navaratri Festival, or the artists' creative ideas aligned with the vision of our world-famous ethnomusicology program, offered in the Music Department.
From the impeccable upbeat rhythmic structures to utterly complex melodic runs, the opening track in the list is a power packed instrumental called "Kriti." With its roots fixed in the Carnatic (South Indian classical) music tradition, this particular recording was made by the internationally acclaimed group known as Shakti. The members of this super group consisted of L. Shankar (who earned a Ph.D. in ethnomusicology from Wesleyan University in 1974), John McLaughlin (Carnatic music student at Wesleyan in the 1970s), Zakir Hussain, and Vikku Vinayakram. Apparently, McLaughlin met Shankar at Wesleyan around the mid '70s and went on to form this super group.
Although "Kriti" is more likely to raise our excitement levels with its raised tempo and breathtaking virtuosic performances, the track after is a rather peaceful rendition of the raga "Jaunpurī." In the recording, the artist performing this raga is the late Buddhadev Dasgupta. While "Jaunpurī" is a beautiful early morning raga from the Hindustani (North Indian classical) music tradition, it has healing properties and provides a soothing effect to the soul. This particular rendition was specifically made for a series of recordings featured as part of musicologist and ethnomusicologist Joep Bor's book The Raga Guide. The book is a historical and an ethnomusicological outlook on the raga system of North Indian music. Indic music scholars at universities across the world include chapters from this book into their syllabi.
After a glimpse of traditional sounds from both North and South Indian classical music, the playlist will now move on to discover some of the contemporary approaches used in twenty-first century Indian music. Although a lot has been explored under the banner of "contemporary Indian music" sounds, e.g. composer Philip Glass' collaboration with Ravi Shankar, and The Beatles and the Rolling Stones incorporating Indian sounds into their albums, amongst others, for the sake of this playlist, I will focus on collaborations from the last twenty years.
Track number three, "Amirah," is a composition by U.K.-born sarangi player Surinder Sandhu. In the track, one can hear cinematic musical influences combined with traditional Indian sounds. What I absolutely love about this piece is the almost avant-garde approach in Sandhu's sarangi playing and the orchestral arrangement given to the Indian instruments––a practice that became popular during India's colonial days.
While maintaining the contemporary vibe, track four moves away from highbrow orchestral sounds and transitions into an earthy combination of U.K. folk and Indian Sufi sounds. The song "Westlin Winds" by the U.K. based Indo-jazz-folk trio Yorkston/Thorne/Khan was originally written by Scottish poet Robert Burns (1759-1796). However, in this version the trio translates Burns' song into Hindi. They do this by borrowing Hindi lyrics from Indian Sufi poet Amir Khusrau (1253-1325) and as critics have said, "gave new lungs to the song."
Moving forward on the lines of fused sounds, the next track features critically-acclaimed Indian pop duo Hariharan and Leslie Lewis, popularly known as Colonial Cousins. In this playlist the duo's featured song is "Krishna," based on a composition that was popularized by T. Balasaraswati and other musicians of her family. As the story goes, Hariharan's mother learned this song from T.Brinda (T.Vishwanathan's cousin's sister) and passed it on to Hariharan. Hence, a very strong connection with the Carnatic music legacy of Wesleyan University. In their version, Colonial Cousins, while giving it a western touch, maintain the prayer-like feeling of the song: requesting Kriśna (Hindu mythical God), Jesus, and Allah to come and save the world; indeed, a song we all need in these unprecedented times!
On the other hand, track six "Dubla" presents an interesting combination of the North Indian version of Solkattu (vocalized rhythmic syllables) and electro-dance beats. It is written and produced by U.K.-based tabla player and DJ Talvin Singh. The song was released as part of Singh's highly-acclaimed album Ha in 2001. With a blend of folk, jazz, orchestral sounds, and new age electro-beats, our contemporary Indian music section in the playlist comes to an end. In contrast, the remaining four tracks will lean back towards the traditional approaches used in Indian music.
Although the playlist began with separate showcases of each of the Hindustani and Carnatic music traditions, this last leg of the playlist will explore interactions, amalgamations, and cross-cultural togetherness that has brought Hindustani and Carnatic musicians together through music-making. Track seven is a unique 1935 vintage recording featuring the doyen of Hindustani music Ustad Abdul Karim Khan. In the recording Khan sings a Carnatic raga "Karharapriya," probably one of the earliest documented renditions of a Carnatic raga sung by a Hindustani vocalist.
The next track is a beautifully crafted instrumental duet of the late Sultan Khan (Hindustani sarangi player) and the late U.Sriniwas (Carnatic mandolin player). While revamping each other's traditions, in the recording both Sultan Khan and U.Sriniwas masterfully performed raga "Hemavati."
The second to last track on the list is a Thumri (semi-classical song in Hindustani music) composed in raga "Sindhi Bhairavi." It was sung and recorded by Pakistan's legendary vocalist Salamat Ali Khan, who visited Wesleyan in 1982 in order to participate in the Navaratri Festival. Every time I hear this recording it feels as if I am drenched in a shower of blissful melodic notes falling from the sky.
With astonishing singing from Salamat Ali Khan, we have now reached our final track in the playlist. And as per the tradition goes in Carnatic music performances and also at Wesleyan's Navaratri Festival music performances, a concert must end with a drum solo––popularly known as taniavartanam. Therefore, this last track presents a rhythmic dialogue between master drummers Zakir Hussain and Vikku Vinayakram, performing a "taniavartanam" in a complex rhythm cycle set to 9 1⁄2 beats. I have to say, they sound like fire! Thank you for listening and I hope you have enjoyed this experience of active listening. Please stay safe.
Click here to watch the complete playlist of ten videos on YouTube.
Playlist
1) "Kriti" (Shakti)
2) "Raga Jaunpurī" (Buddhadev Dasgupta)
3) "Amirah" (Surinder Sandhu)
4) "Westlin Winds" (Yorkston/Thorne/Khan)
5) "Krishna" (Colonial Cousins)
6) "Dubla" (Talvin Singh)
7) "Karharapriya" (Abdul Karim Khan)
8) "Hemavati" [(Sultan Khan and U.Srinivas) watch first three minutes]
9) "Sindhi Bhairavi" [(Salamat Ali Khan) start at 2:43 onwards]
10) "Taniavartanam" [(L.Shankar, Zakir Hussain and Vikku Vinayakram) start at 42 minutes]