We are delighted to welcome the magnificent jazz pianist Kenny Barron back to Wesleyan tonight with the Kenny Barron Trio (Barron will be joined by Kiyoshi Kitagawa on bass and Lee Pearson on drums). Barron was here in the eighties when his older brother, distinguished jazz saxophonist, Bill Barron was on the Wesleyan faculty.  Bill Barron arrived at Wesleyan in 1975 and started the Wesleyan Jazz Orchestra.  He served as a distinguished member of the music department faculty, as well as its chair, until his death in 1989.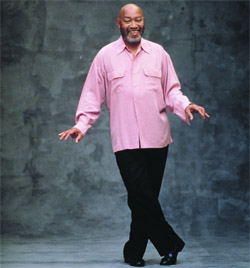 Kenny Barron is quite simply one of those jazz greats you need to make a point of hearing live…just last year, the National Endowment for the Arts inducted him into its prestigious Jazz Masters class of 2010.  In his words:  "I don't think of myself necessarily as an innovator. . . But what I have contributed to jazz is keeping a commitment to the honesty of the music. I never do anything that's too slick, and I play what I feel. I believe in having fun, which took a long time to discover—to not take myself so seriously."  As a composer, arranger and bandleader, the Philadelphia native has spent five decades at the forefront of the jazz piano aristocracy starting out as a member of Dizzy Gillespie's Quintet from 1962 to 1966.   An in-demand sideman in his early days on the jazz scene playing with, among many others, Chet Baker, Ron Carter, Stan Getz, Joe Henderson, Freddie Hubbard and Bobby Hutcherson, it's his maturation as a leader that has brought him well-deserved recognition as a true jazz master.
Barron is also known as a transformative teacher (he's currently on the faculty at Julliard). In fact, those of you who know the work of Middletown's own Noah Baerman, may not know that his mentor and teacher at Rutgers University was Kenny Barron (look for Noah's tribute concert to Barron at the Russell House on October 16).
Barron's visit to Wesleyan is made possible by the Center for the Arts partnership with the Capitol Region Education Council's Center for Creative Youth, a program for gifted and talented students in the arts.  They'll be cheering in the audience tonight.
Kenny Barron Trio
Thursday, July 7, 2011 at 8pm
Crowell Concert Hall
Wesleyan University
$20 general public; $18 senior citizens, Wesleyan faculty/staff; $10 students
Pamela Tatge
Director, Center for the Arts