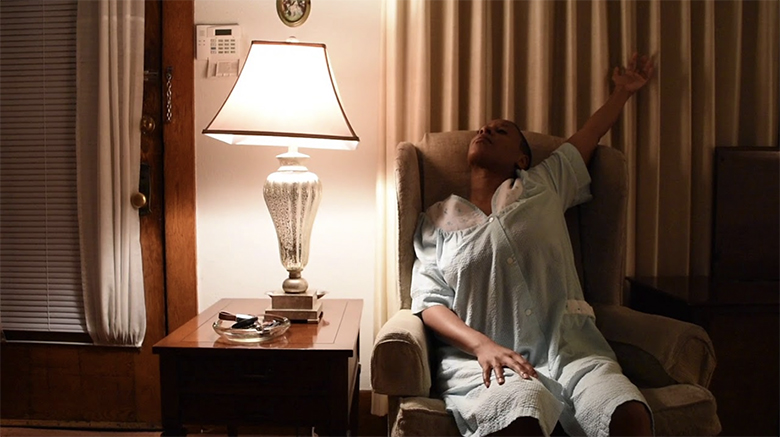 Dear Friends of the Center for the Arts,
This week, we write from the Institute for Curatorial Practice in Performance (ICPP), a low-residency Master's degree in Performance Curation housed in the Center for the Arts.
ICPP students and alumni offer extraordinary examples of how their curatorial work designs ways of sustaining individual and collective practices in this time of uncertainty.

ICPP Leadership Fellowship 
Deborah Goffe (MA '19) has been working for over a year on The Nest, a retreat for movement artists and cultural workers of color in the southern New England and New York areas to gather and share processes around performance making and commoning as survival strategies. The gathering was scheduled to take place this month. In the face of the global health crisis, Goffe redistributed the funds to the participants to offset their personal financial losses and is considering how to re-imagine the gathering at a later date. Deborah's leadership and care for others illustrates the intentions of the ICPP Leadership Fellowship, which is awarded to graduating students to foster professional and networking opportunities while nurturing underrepresented perspectives in the field of art and performance curation.

ICPP Students Community Spotlights
MA candidate Candace Thompson-Zachery, Manager of Justice, Equity and Inclusion Initiatives at Dance/NYC, co-organized their 2020 Symposium on March 21. As New York City implemented social distancing guidelines, the all-day event was moved online and content shifted accordingly. The panels touched on indigeneity in performance, development of a disability politics toward dismantling racism, the current state of the dance field, and direct emergency response for the dance community during COVID-19. Since the symposium, Dance/NYC launched the COVID-19 Dance Relief Fund, awarding 180 grants to dance makers in the New York metropolitan area, and continues to aggregate NYC area classes and workshops on their community calendar, as well as host digital town halls. 
Graduate student Jamie Gahlon continues her exemplary work through HowlRound Theatre Commons. As co-founder and director Jamie and her team have been turning out pandemic-related content consistently and frequently over the past weeks, including livestreamed talks and panel discussions around artist resources, the state of affairs in the arts today, sustaining creative practices, and much more. The organization, already functioning as a digital commons, has taken the opportunity to host conversations around pragmatic strategies for freelance artists during the crisis, offering information on livestream technology, financial planning, and sustaining creative practices, in addition to regular content. Take a look at their ongoing online programming.

Doris Duke Charitable Foundation Performing Artist Case Studies
As part of our Doris Duke Charitable Foundation Performing Artist Case Studies, an examination into art practices, economical resources, and modes of sustainability amidst changing cultural economies, ICPP is excited to be working with Detroit-based movement artist Jennifer Harge. For the ICPP online summer intensive, Harge will be reimagining a live-streamed version of Fly | Drown (2019) in her home—the very site that inspired the original installation for the performance. 

Class of 2020
We are so proud of our four anticipated MA graduates from ICPP this month:
Beatrice Basso, independent curator and theater maker (Thesis: Curating in Translation: Oblique Gestures of Repair); Victoria Carrasco-Dominguez, Gallery Management and Adjunct Curator, Public Programs at Phi Foundation (Thesis: Public Art as Performance: Curating the Utopian Sculpture in and out of the Museum); Raechel Hofsteadter, Associate Director of Development Operations, Auditorium Theatre of Roosevelt University (Thesis: Mobilizing Dance Legacies: Curating Embodied Archives Through the Praxes of Jennifer Harge and Anna Martine Whitehead); and Candace Thompson-Zachery, Manager of Justice, Equity and Inclusion Initiatives at Dance/NYC (Thesis: Encounters in Caribbean Dance: Curating Beyond Display).
Thank you for your inspiring work, which opens rich and urgent avenues for performance curation across contemporary cultures.
Though making and convening performance in times of social distancing brings great challenges, we will take our cue from ICPP co-founder Sam Miller '75 and continue to imagine infrastructures of care to accompany artists in these shifting conditions and economies. 
To receive ICPP's newsletter, please email icpp@wesleyan.edu.
Yours,
Noémie Solomon, ICPP Acting Director; Rosemary Lennox, ICPP Program Manager; and Constanza Armes Cruz (MA '21)