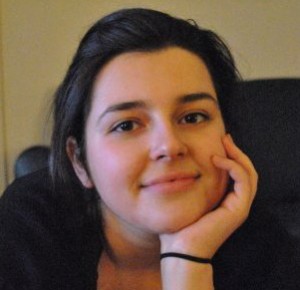 Center for the Arts Story: As is typical for many who wish to pursue a career in the arts – in my case, theater – the most obvious path was a career in design, acting, or directing. However, once I began working in the administration office of the Center for the Arts as the Marketing Assistant, a whole new world opened up to me. I was creatively challenged and fulfilled in a way that I never thought possible. Furthermore, experience in a professional office environment prepared me for internships and jobs in "the real world." It's not facetious to say that the Center for the Arts is responsible for my decision to pursue a career in arts marketing, which I have been doing in New York City since graduating in 2010.
Favorite Course: I took an improvisation class with David Jaffe my sophomore year that was actually life-altering. It really helped me come out of my shell and be more assertive. For better or worse!
Favorite Professor: I was never a History major, but if I had taken a class with Magda Teter before my Senior year, I might very well have ended up as one.