CFA Arts Administration Intern Chloe Jones '15 discusses the events of "Muslim Women's Voices at Wesleyan."

Muslim Women's Voices at Wesleyan is in full swing! We opened last month with the panel discussion Gender, Islam, and the "Muslim Problem," organized and moderated by Professor of Religion Peter Gottschalk, followed by the Planet Hip Hop Festival. For those of you who were unable to attend the Planet Hip Hop Festival, or for those of you who were there and wish to see if you made it into the video, you can see exciting footage here.
Earlier this month, Muslim Women's Voices at Wesleyan was featured on WNPR's Where We Live with Center for the Arts Director Pamela Tatge joining Dr. Feryal Salem, Assistant Professor of Islamic Scriptures and Law, Co-Director of the Islamic Chaplaincy Program, and Director of the Imam and Muslim Community Leadership Certificate Program at the Hartford Seminary, and Sufi fusion singer Riffat Sultana (who will perform at Wesleyan on Friday, November 7, 2014 at 8pm). Click here to listen to the broadcast.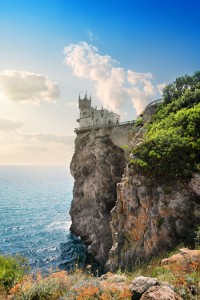 A number of exciting Muslim Women's Voices at Wesleyan events are on the horizon. On Friday, October 24, 2014 at 8pm in the Memorial Chapel, Associate Professor of Dance Katja Kolcio presents the premiere performance of the multimedia work To Not Forget Crimea: Uncertain Quiet of Indigenous Crimean Tatars, a response to recent political changes in Crimea. Featuring live music and dance in collaboration with New York Crimean Tatar Ensemble Musical Director Nariman Asanov and Yevshan Ukrainian Vocal Ensemble Conductor Alexander Kuzma, the work explores issues of historical memory, cultural narrative, and the quest for human rights, as they relate to the history of Tatars, native inhabitants of Crimea, and their complex relationships with Ukraine and Russia. A free panel discussion, "Indigenous Ukrainian Perspectives of Crimea Post Russian-Invasion, will take place before the performance, on Friday, October 24, 2014 from 6pm to 7:30pm in Fayerweather Beckham Hall.
Next week, on Wednesday, October 29, 2014 at 7pm in CFA Hall, Lebanese American writer, actress, and teaching artist Leila Buck '99 explores family, memory, and politics in her free solo performance Hkeelee (Talk to Me).
This semester, Ms. Buck is teaching a course in the Feminist, Gender, and Sexuality Studies Program Department, Beyond "the Veil": Representations and Realities of Muslim Women in the U.S., as part of the Creative Campus Initiative. The course employs artistic methods, personal narratives, and in-person connection to research and examine the dominant representations of Muslim women in the U.S. mainstream media and the complex realities of Muslim women's lives.
Ms. Buck will also give a free workshop performance (Friday, April 17 and Saturday, April 18, 2015 at 8pm), where she will present a work-in-progress showing of a collaborative theatrical work commissioned by the Center for the Arts as part of Muslim Women's Voices at Wesleyan.
In the meantime, we hope you will join us for all of these upcoming talks and performances.