Wesleyan University
is a center for creativity and innovation, and one of the best places for our community to come together to participate in that energy is at the
Center for the Arts
. Our year-long exploration of
Muslim Women's Voices
in performance continues on February 27 with a rare opportunity to see a dance company coming to Middletown from the northernmost tip of Sumatra, Indonesia. The dances of
Tari Aceh!
feature quick, highly-coordinated movements of hands, heads, and torsos, punctuated by lively body percussion. It's unlike anything you've ever seen before. And on April 17 and 18, you can get a first look at a theatrical work-in-progress by playwright and actress
Leila Buck
'99 that was commissioned for Muslim Women's Voices.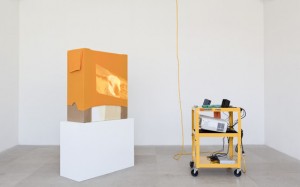 In the Ezra and Cecile Zilkha Gallery from January 29 to March 1, Studio Art faculty members Jeffrey Schiff and Sasha Rudensky curate Picture/Thing, an exhibition featuring the work of ten artists working at the intersection of photography and sculpture.
In April and May, we present "The Connecticut Meets the Nile," a two-part happening that will highlight two great rivers. On April 10, Crowell Concert Hall hosts
The Nile Project
, an all-star gathering of musicians who live in the countries that border the Nile River and have come together to create music that draws attention to the environmental issues of a historic river that sustains millions of people. Then on May 9, at Middletown's Harbor Park, Wesleyan and regional partner organizations present
Feet to the Fire: Riverfront Encounter
, an afternoon of music performances, visual art, and kid's activities that will engage our community with our own beautiful river.
And throughout the winter and spring, you can put your finger on the pulse of what's inspiring our newest artists by visiting the Senior Thesis Exhibitions in Zilkha Gallery, or by attending thesis performances by music, dance, and theater students performed throughout the CFA.
It's all here for you. We hope you'll join us.
Pamela Tatge
Director, Center for the Arts